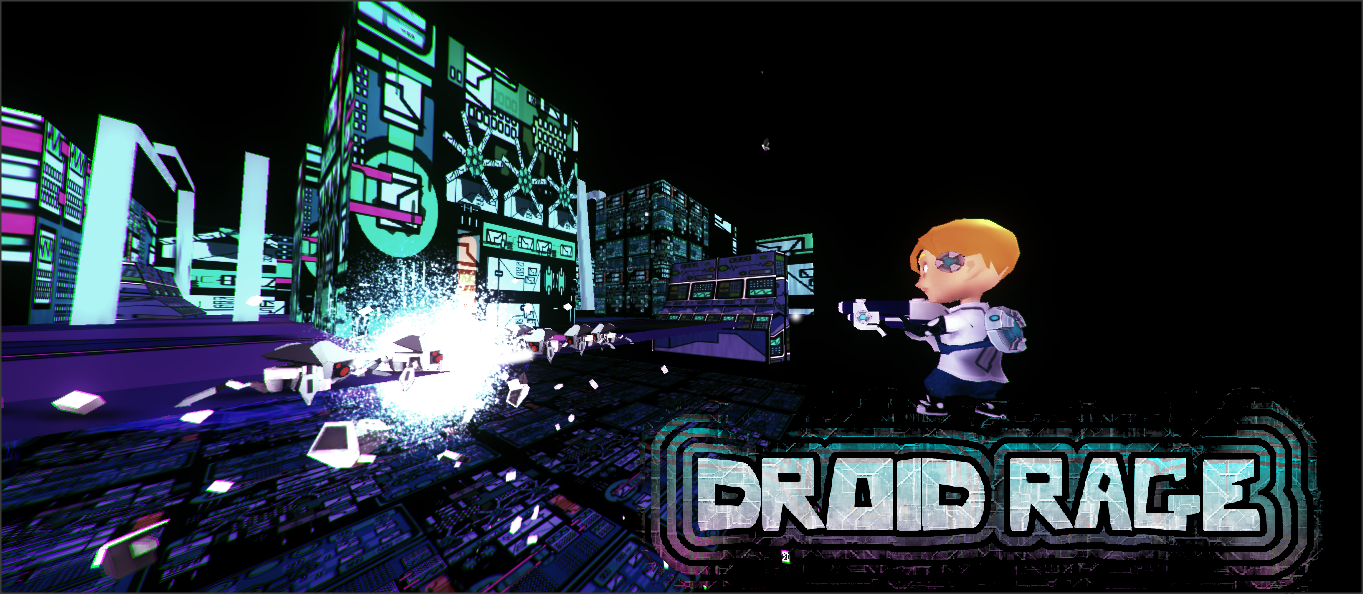 Droid Rage
Iggy needs to shut down his droids. They've turned against him and he must re-capture enough nodes to shut them down.
Droid Rage is a 3D Twin Stick Shooter set in a boy genius' lab. Shoot your way through hordes of evil sentient droid bots intent on taking you down.
CONTROLS:
XBox controller

LS - Move Player
RS - Aim Weapon
Plug in a XBox contoller and press A

About us

Three lads in Dublin Ireland working on their masters in Creative Digital Media. Danny, Dave and Paul have 1st class honors game development degrees and are sticking together , studying together and developing fun experiences together. We have made this game over the last 3 months and hope those of you who get to play it, enjoy what you see. Of course getting some feedback from you will give us the motivation to keep working on this game.
https://twitter.com/droidragegame
https://www.facebook.com/droidrageshooter

Download
Click download now to get access to the following files: